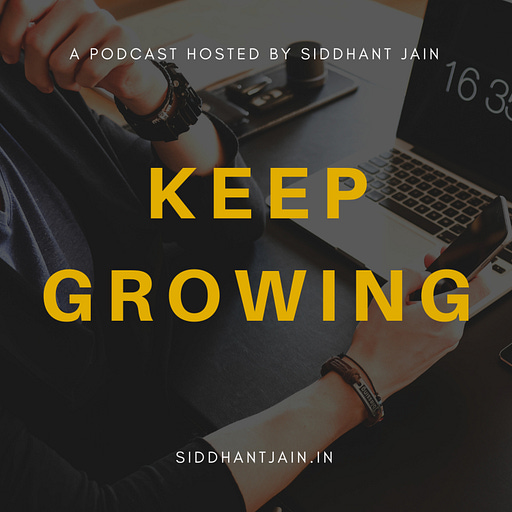 May 29, 2020 • 1M
Trailer | Keep Growing With Sid
In this podcast, I am going to talk about my day to day life as a Growth Marketer. I am working as a Growth Marketer in a Digital Marketing Agency based out of India, I am also a blogger, developer, YouTuber, and most importantly a learner. So if you want to learn about new things in Digital Growth marketing, subscribe to keep Growing
I am a growth marketer based out of Delhi, who loves to explore the latest trends in technology & marketing and uses them to help brands grow.
In the "Keep Growing With Sid" podcast, I will be talking about my day to day life working as a growth marketer in digital marketing agency based out of India. I am also a blogger, developer, YouTuber, and most importantly as a learner. 
So, if you want to learn more about digital growth marketing, subscribe now 
About Siddhant Jain
At the age of 19, I launched Sid Tech with the aim of providing the latest technology content to my viewers. At its peak, Sid Tech had over 75,000 MAU (Monthly Active Users) across our different platforms - Website, YouTube and Android App.

Through Sid Tech, I got to work with brands like LG India, Banggood.com, Flipkart, WatchOut Wearables and more. Also, I got featured in the E-Newspaper The Sunday Guardian as a Blogger.

Since 2017, I have worked with over 50 clients to create sustainable digital growth strategies 📈for them. Created an e-commerce website for a B2B client using WooCommerce and used different digital marketing channels to help the brand grow. 
--- Send in a voice message: https://podcasters.spotify.com/pod/show/sidtechsid/message