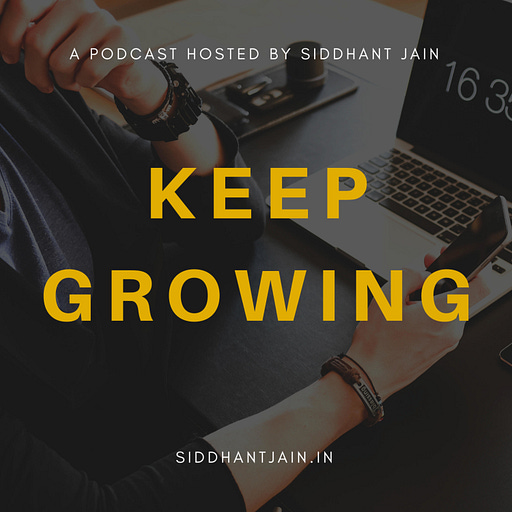 Jun 6, 2020 • 8M
02. What is Data? Types of Data | Data Driven Marketing | Keep Growing With Sid
In this podcast, I am going to talk about my day to day life as a Growth Marketer. I am working as a Growth Marketer in a Digital Marketing Agency based out of India, I am also a blogger, developer, YouTuber, and most importantly a learner. So if you want to learn about new things in Digital Growth marketing, subscribe to keep Growing
Hey WhatsUp! guys,
In the last episode, I talked about the importance of data in growth marketing but a lot of you want to understand what is data and how it is used in Growth Marketing. In this episode, I am talking about What is Data? Types of Data and How to utilize this data for Marketing. 
Platforms Mentioned:
Google Analytics

Facebook Ads Network

Facebook Audience Insights

Google Ads 

TikTok Ads
Visit siddhantjain.in to know more about me. 
Let's connect on:
--- Send in a voice message: https://podcasters.spotify.com/pod/show/sidtechsid/message