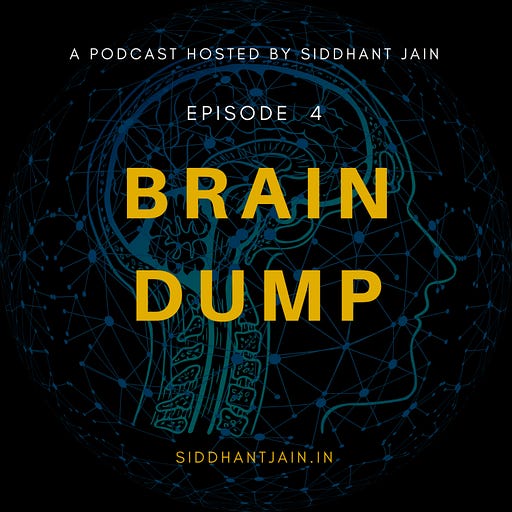 Jun 20, 2020 • 5M
04. Growth Shortcut | How To Grow? | Million Dollar Idea | Keep Growing With Sid
In this podcast, I am going to talk about my day to day life as a Growth Marketer. I am working as a Growth Marketer in a Digital Marketing Agency based out of India, I am also a blogger, developer, YouTuber, and most importantly a learner. So if you want to learn about new things in Digital Growth marketing, subscribe to keep Growing
 Welcome to the 4th episode of Keep Growing With Sid podcast. 
I hope you all had a wonderful week and are keeping safe at your home. 
In today's episode, I am going to talk about a simple trick that each and every one of us can adopt to grow in our respective fields. Not its, not a shortcut, rather it is a simple process you can adopt to grow exponentially.
This episode talks about the concept of Brain Dump. 
App Mentioned:
Notion: https://www.notion.so/
Visit https://www.siddhantjain.in/ to know more about Siddhant Jain.  
Let's connect on social media @sidtechsid -LinkedIn Twitter Instagram
--- Send in a voice message: https://podcasters.spotify.com/pod/show/sidtechsid/message